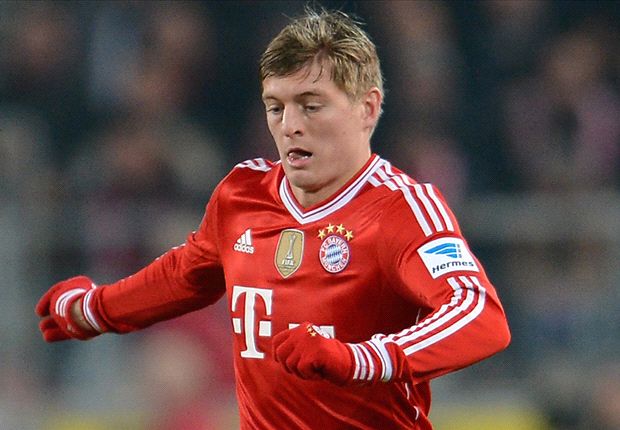 Discussions over a new deal for the 24-year-old have broken down, prompting talk that he could leave the Allianz Arena. Goal's experts debate the midfielder's future
DEBATE
By Enis Koylu & Stefan Coerts
There is always a story brewing at Bayern Munich and the man who canot get his name out of the headlines at the moment is Toni Kroos.
The gifted midfielder is currently locked in a standoff with the club's hierachy over a new contract and, after reacting angrily to being replaced in the recent 2-1 win over Stuttgart, he has found himself rooted to the bench - an unused substitute in their two subsequent games.
Neither club nor player have been willing to back down and, with Kroos's current deal set to expire at the end of next season, he may find himself looking for a new club sooner rather than later.
A key figure in last term's treble win, a Kroos exit would be highly controversial. Should Bayern sell up? Below, two Goal experts give contrasting views as to how Bayern should deal with the situation.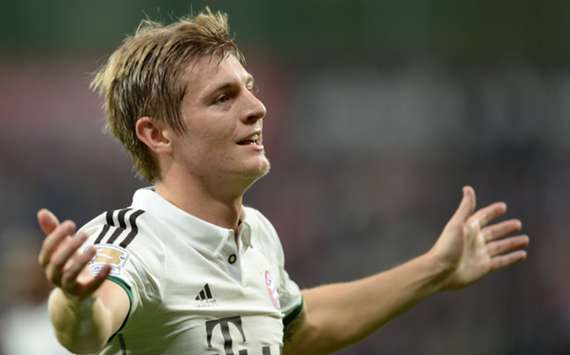 The very idea of selling Kroos is insane. The Germany international has been in majestic form since the start of last season and had successfully ousted Arjen Robben from the first team prior to his injury against Juventus, which ended his 2012-13 campaign.
He picked up where he left off this term and, despite his meagre stats of one goal and three assists in 18 Bundesliga games, he has been vital to Bayern - keeping the play flowing in a similar way to Luka Modric at Real Madrid.
Tactically he is different to all of his midfield team-mates. He excelled as a No.10 last season but has also proven himself when filling a deeper role. His versatility is invaluable. Thiago, his obvious competitor for a starting spot, has not convinced in a defensive role, even though his playmaking has been superior.
Kroos himself has noticed his own suitability for Pep Guardiola's football philosophy, saying: "Our style of play is a lot of fun. It really suits me that we use a lot of short passes through the middle."
At 24, he has extraordinary scope to grow. He is already one of the world's leading midfielders and, if Bayern decide to sell, it would surely be to one of Europe's top clubs, meaning that he could well come back to haunt them in the Champions League.
Apart from anything else, Bastian Schweinsteiger cannot be relied upon to stay fit and is approaching 30, while Philipp Lahm is entering the twilight of his career. When you have one of Germany's top young midfielders, you should not alienate him. Signing a replacement would be expensive and, in all likelihood, not an upgrade.
Bayern's philosophy has long been to build a team based around their academy products and Kroos has been in Bavaria since he was 16. He has been there through the club's good and bad times and deserves better than to be exiled from the first team.