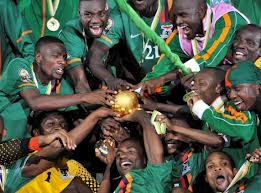 February 20 - Zambia's football association has been fined SFr50,000 ($56,000) by FIFA for breaching international transfer rules in the latest effort by football's world governing body to crack down on the irregular movement of players.
The deals involved three professionals and five amateurs without the correct paperwork and outside the official transfer period. A trio of Zambian clubs, Zanaco FC, Power Dynamos and National Assembly were also punished.
FIFA toughened its international transfer information rules in October 2010 and said three professional players were also transferred without complying with its web-based International Transfer Matching System (ITMS), the use of which is compulsory for the 11-a-side professional game and covers around 6,000 clubs.
Last month FIFA released its third annual report covering the international transfer of professional players, showing that transfer activity rose by four per cent to 12,309 transfers in 2013 for a combined transfer compensation value of $3.7 billion.
Brazil, with 1,402 transfers, was again the most active country for both incoming and outgoing transfers while England spent more than any other country on transfer fees with $913 million, representing 25% of the total.