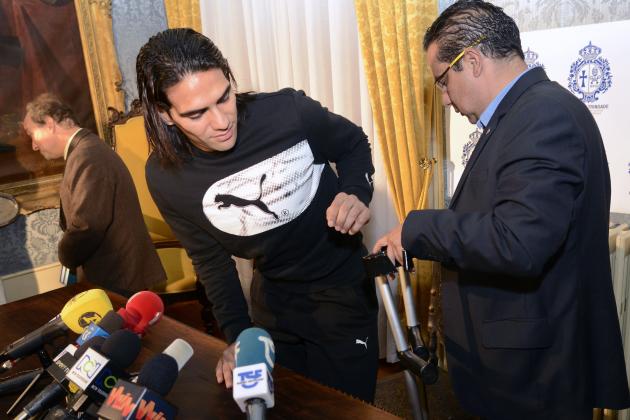 Jose Mourinho has commented on the possibility of acquiring two of the biggest names in French football during an interview with Canal Football Club, via Goal.com.
The Chelsea manager spoke of his thoughts about his team's lack of a striker and mused over the stability of both Zlatan Ibrahimovic and Radamel Falcao at their current clubs.
On the possibility of signing either player, the "Special One" said:
Zlatan to Chelsea? It's impossible. He's happy at Paris. I know because he is my friend and we are in touch. PSG, with all its wealth, would never open the door. That's mission impossible.
I have a team, but no striker. Falcao does not have a team. A player like him can't play in front of 3,000 people. Monaco is a club to end [your career with].
Ibrahimovic has been in sparkling form this season, firing his club toward the brink of the last-eight of the Champions League. He has scored a magnificent 32 goals in 31 games for Paris Saint-Germain this year, per Whoscored.com.