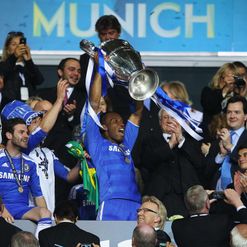 The Stamford Bridge outfit will travel to Istanbul for the first leg of their last-16 tie and Mourinho is all too aware of Drogba's skill and uncanny scoring ability, having worked with the Ivorian when he began his first stint as Chelsea manager in 2004.
"We know him well and that means there will be no friends during the game. We have respect for a real legend of this club before the game and after the game, but we have a job to do," Mourinho asserted.
"It's in his nature to win and to score, but we have to stop him."
Similarly, Drogba is familiar with the manner in which Mourinho operates, which could be used to the Turkish outfit's advantage.
"Mourinho knows us well and that is an advantage but the same applies for us, we know Mourinho very well, perhaps better than the Chelsea players know us," said the 35-year-old.