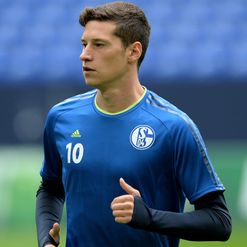 Bayern have received a lot of criticism for poaching talent from their league rivals, specifically goalkeeper Manuel Neuer and midfielder Mario Gotze, who were controversially signed from Schalke and Borussia Dortmund respectively.
Meanwhile, striker Robert Lewandowski is set to be the next BVB player to cross over at the end of the season.
Rummenigge has confirmed that they will not approach for the 20-year-old, hinting that they are considering a different approach in order to avoid the conflict.
"I can assure that we will not buy Julian Draxler this summer," the 58-year-old told Welt am Sonntag. "I do not know (if he wants to join Bayern).
"We never talked to his agents. In my opinion the public do not understand our transfer policy yet. We will not buy any players from Dortmund or Schalke only to hurt them.
"We will buy only players who bring more quality to the club immediately. In the past we bought some players to be better prepared for the future because some of our players were becoming older than 30. But we will not do that anymore."
The German international has been heavily linked with a move away from the Gelsenkirchen-based outfit, with Arsenal and Bayern said to be leading the race.