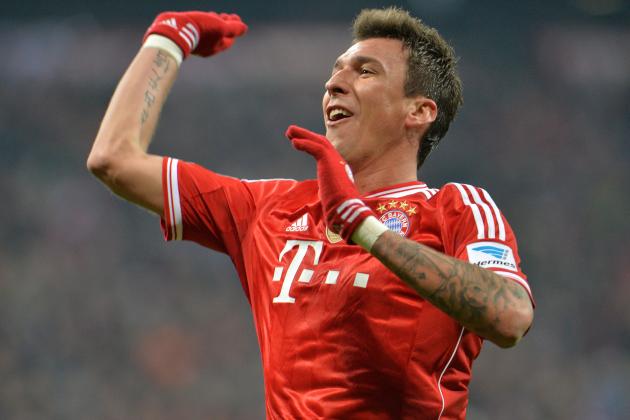 Bayern Munich have sent out a clear statement regarding their intention to hang onto Mario Mandzukic this summer, damaging the hopes of any potential suitors the striker might have.
Chelsea and Arsenal are among those said to be interested in acquiring the Croatian international's services, but Bayern chairman Karl-Heinz Rummenigge believes the frontman will remain at the Allianz Arena, per the Daily Star's Colin Harvey:
Mario Mandzukic is under contract with our club. I am definitely aware that many clubs have started to show an interest in Mario's services, but I believe he will be with our club way beyond the end of this season.
Both the Blues and the Gunners are in differing need of attacking reinforcements this summer. Jose Mourinho has a bounty of striking options in Samuel Eto'o, Fernando Torres and Demba Ba, but he has struggled to find one consistent scoring option to fit his system.
Romelu Lukaku is set to return to Stamford Bridge when his loan at Everton comes to its end this summer, but it's unknown what kind of role Mourinho has in mind for the young Belgian.