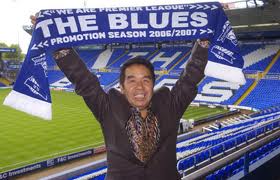 March 3 - After months trying to clear his name, Carson Yeung, the Hong Kong businessman who bought English club Birmingham City, faces a lengthy jail term after being found guilty of five counts of money laundering by a court in Hong Kong. Last month Yeung resigned as a director of both the club and its parent company Birmingham International Holdings Ltd (BIHL) as he awaited the verdict of a trial that had lasted 50 days having already lost two appeals to get it thrown out.
Yeung, a hairdresser-turned-businessman, had pleaded not guilty to five charges of laundering through his bank accounts HK$721.3 million ($93 million) of deposits from parties including a Macau casino operator and securities firms over a seven-year period up to 2007.
Throughout the trial , Yeung, son of a vegetable stall holder, tried to explain how he amassed his fortune, telling the court that he set up a total of five salons and was "very famous" in the industry and in social circles. But prosecutors said he was unable to show where almost HK$100 million (£7.7m) in his bank accounts had come from.
The judge Douglas Yau said Yeung was "self-contradictory" in his testimony and he had been "making it up as he went along". He said he had lied about how he made his money and exaggerated the amount of profits generated by his hair salon business. "I find the defendant not a witness of truth. I find that he is someone who is prepared to, and did try to, lie whenever he saw the need to do so," Yau stated.
Yeung took over Birmingham in 2009 but two years later the club was relegated from the English Premier League and Yeung was arrested in June that year. Birmingham, despite a large fan base, remain in the second-tier Championship with little hope of a return to the top flight in the near future.
Yeung will be sentenced later this week but the case re-inforced the unpredictable and often precarious nature of foreign ownership in club football and the need to scrutinise takeovers by overseas investors who make big promises about major cash injections.
The judge based his findings on the fact that huge amounts of money went through five accounts in Yeung's name or of which he was a signatory at Wing Lung Bank and HSBC between January 2001 and December 2007. Yau noted that the accounts were used as a repository of funds as deposits and withdrawals of the accounts were almost identical.
The judge said many of the deposits were cash deposits because Yeung knew precisely that would make the money more difficult to trace. "The defendant did not tell the whole truth about the true nature of the deposits," Yau said.
Yeung's lawyer was quoted as saying locally said that in light of the verdict "an immediate custodial sentence is inevitable".