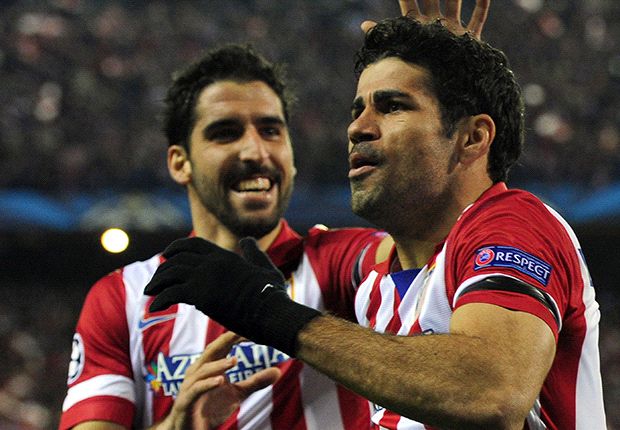 The 25-year-old has told reminded his side that they are unlikely to win the Champions League this term and just wants to enjoy their run in the competition
Atletico Madrid striker Diego Costa has poured cold water on his side's Champions League hopes by warning there are far stronger teams in the competition.
The Spain international helped Diego Simeone's side into the quarter-finals of the competition with two goals in the 4-1 win over AC Milan to add to his solitary strike in the 1-0 win in the first leg.
However, he believes they will find it tough to win Europe's top tournament and is merely focusing on enjoying his side's run.
"We hope to reach the final, but we know that's extremely difficult as there are stronger sides out there than us," he told reporters.
"We'll take it one game at a time and hope for the best. We need to enjoy this and not worry about who we get in the next round.
"It wasn't easy [against Milan] but we had a good match. We did ourselves proud."
Born in Brazil, Costa made his debut for his adopted nation of Spain last week and is hoping a strong end to the season for club level could seal him a World Cup place.
"In order to go to the World Cup I must play well with my team, train hard and get results. If I continue like this, then I think I have a good chance of getting there," he added.