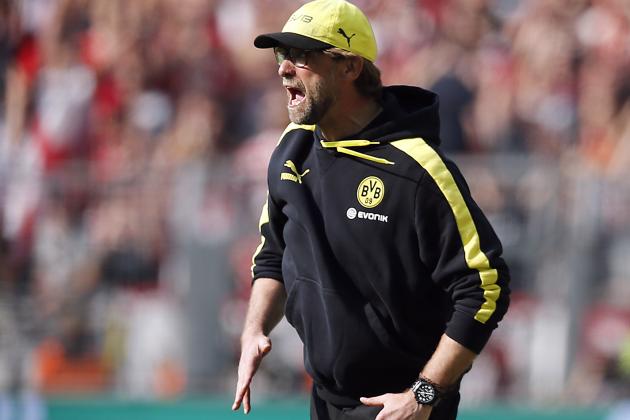 When Jurgen Klopp fashions his CV in years to come, he can highlight the fact he turned down the Manchester United job.
He may not have been offered it, as he freely admits, but enough questions have been aimed the Dortmund boss' way for him to feel the need to clarify his future. Again.
The Daily Mirror's Neil Rowlands quotes Klopp saying:
I find it a little uncomfortable having to turn somebody down without them even making an enquiry. But it seems like I have got to do it anyway.
There are about 1,000 reasons why I am so happy to be working at this club.
The message is clear from Klopp. He is happy at Dortmund and will not entertain moves to United or Barcelona, the latter of which has been rumoured by the Mirror's Liam Prenderville among others.
United fans and officials will likely be disappointed. The club prides itself on direct, fast-paced, dynamic football. Unlike David Moyes, such style defines Klopp's coaching ethos