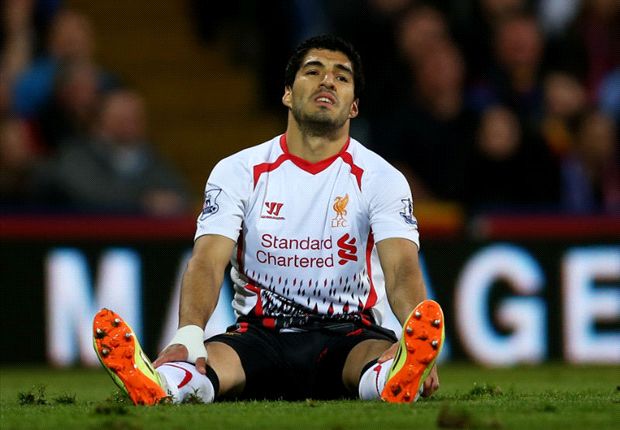 The Merseysiders' title hopes are left in tatters after a calamitous passage of defending at Crystal Palace ruined another outstanding attacking display
One of the most remarkable Premier League matches of all ended with an inconsolable double-winning player of the year hiding his face from the world only 15 minutes after he was trying to extend Liverpool's advantage to four goals.
Liverpool's meltdown was so sudden, and Palace's comeback so extraordinary, that all the emotions football can offer seemed to be squeezed into one bite-sized segment.
At the final whistle, the visiting players slumped to their knees en masse. A distraught Steven Gerrard, with tears gently rolling down his face, ushered the television cameras away, while Luis Suarez was bawling his eyes out so uncontrollably that he covered his face with his shirt and was led to the dressing room by unused substitute Kolo Toure.