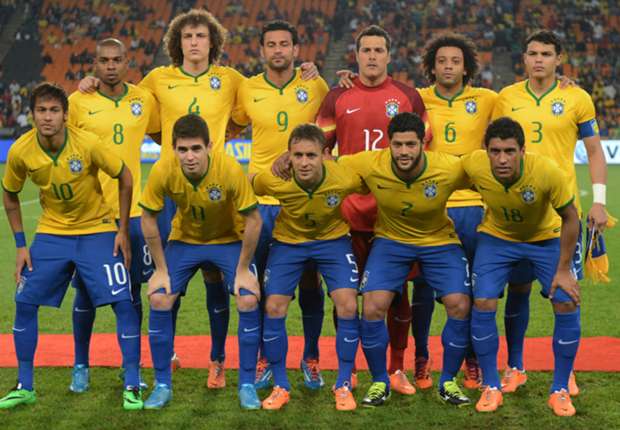 World Cup hosts Brazil have moved up two places to fourth in the Fifa world ranking - their highest position
The 2002 world champions have climbed above Colombia and Uruguay but remain short of top side Spain
World Cup hosts Brazil have moved up two places to fourth in the Fifa world ranking - their highest position in nearly two years - while Spain continue to lead the way ahead of Germany and Portugal.
Luiz Felipe Scolari's men have jumped above South American rivals Colombia and Uruguay into their best spot on the global ladder since July 2011.
Brazil are now the leading team from the Conmebol confederation in the rankings, with Argentina behind Colombia (fifth) and Uruguay (sixth) in seventh.
Switzerland, Euro 2012 runners-up Italy and Greece complete the top 10.
World Cup outsiders such as England (11th), Netherlands (15th) and France (16th) all have to settle for a spot outside the top 10 nations.
Cote d'Ivoire remain the highest placed African country in 21st position, only just ahead of Egypt (24th) and Algeria (25th).
The 2014 World Cup begins on June 12 in Sao Paulo, with the final set of rankings before the tournament set to be released seven days earlier.