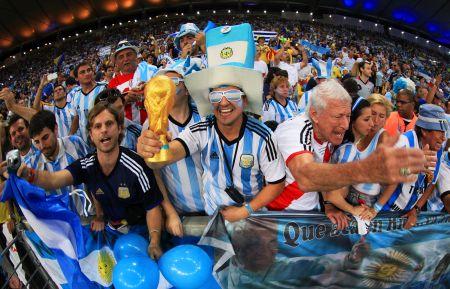 He just finished his first foreign visit as prime minister and now PM Narendra Modi has has been invited to witness the final of the World Cup football currently being held in Brazil.
The invitation was extended by Brazilian President Dilma Rousseff to watch the FIFA World Cup 2014 finals.
Modi has to travel to Brazil for a summit of the BRICS countries, which will be held between July 15 and 17 in the city of Fortaleza. The World Cup final will be held in Rio de Janeiro on July 13.
Given the proximity of the two events, the BRICS leaders have been invited by Brazil to the football final, the Brazilian Embassy said on Monday.
However, there is no confirmation if Modi will attend the tournament. Last week, Modi had released commemorative postage stamps on the football World Cup. While releasing the stamp, Modi had said, "Sports brings a spirit of togetherness. Am sure FIFA World Cup will become a bridge to connect nations of the world. Football has emerged as a very popular sport among the youth & am sure youngsters will be following the World Cup with great enthusiasm."
Image: Argentina fans cheer prior to the 2014 FIFA World Cup Brazil Group F match between Argentina and Bosnia-Herzegovina. Photograph: Getty Images