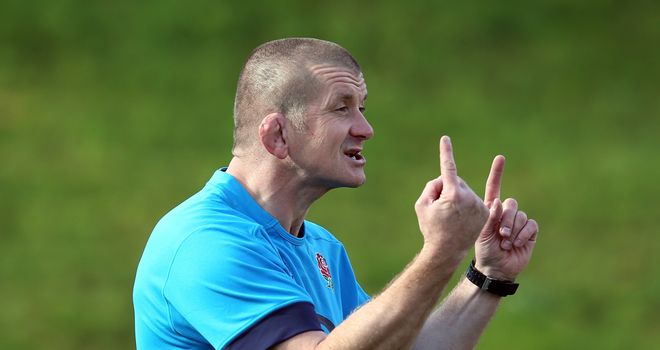 There were concerns about the England forwards' physicality after the 30-3 rout by Wales in last year's title decider.
However, an impressive autumn saw England hold their own against Australia, Argentina and New Zealand and they now look to possess a pack that will be feared across the Championship.
Lawes: Discipline will be key
"I'm pleased with how we're progressing, particularly in that last game against New Zealand," said forwards coach Rowntree.
"New Zealand are the best team in the world and we reeled them in to 22-20.
"What I liked was that the blend of our game was good in terms of our set piece and carrying. You must have threats across the field in every fact of the game.
"Towards the end of the game we had a couple of slip ups at the line out which we can't afford to do.
"They're the learnings we take, but I'm happy with the way we're going.
"There's lots more to come. Test level, as I say to the lads, is about doing lots of little things exceptionally well.
"We have to learn to do those for 80 minutes. That's the progression for us and it will come with experience."