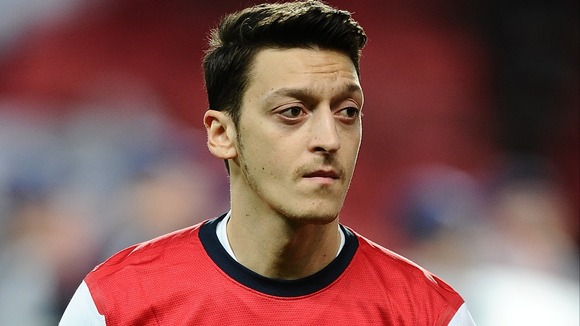 Arsenal manager Arsene Wenger has hinted that Mesut Ozil may be rested for today's Premier League match against Sunderland.
The German playmaker has polarised opinion following an indifferent spell after showing initial promise when he signed from Real Madrid for £42.5m at the end of the summer transfer window.
That frustrating inconsistency was epitomised by a costly early penalty miss in the Champions League last-16 first-leg tie against Bayern Munich on Wednesday night, which Arsenal would go on to lose 2-0 as their European dreams were all but ended for another season.
Wenger indicated he is set to "freshen up" the starting XI for Saturday's Premier League visit of Sunderland, which is likely to see Olivier Giroud restored to the side having been benched against Munich in favour of rookie forward Yaya Sanogo.
The Gunners boss maintains the collective good must always come before any individual.
He said: "What is important is always the team and you never want to hurt any player, but you don't want to give him any favour. You have to pick the team who can win the next game.
"It is our job and the players' job to adapt to that and not to think too much about individual cases. What is important is the team and to win the next game."
Wenger continued: "You have to rotate until the end of the season when you look at the challenges we have in front of us, it is vital.
"We have played at Liverpool, against Man United, against Liverpool (in the FA Cup), against Bayern Munich against Sunderland. The players are only human beings."
France international Giroud was in the headlines for some personal issues in the past couple of weeks, but Wenger insists the 27-year-old is in the right frame of mind to tackle the challenges ahead.
"Recently he has been a bit less fresh and it has shown a little bit in his game, but he is a great fighter as well, and has been successful until now," Wenger said.
"The same people who asked me why didn't he play are now asking me now why I rested Giroud.
"It is part of the job to decide who plays, it's debatable every time.
"I have to live with that and I have to make my decisions with my conscience and I just make my decision based on who can help us win the next game."