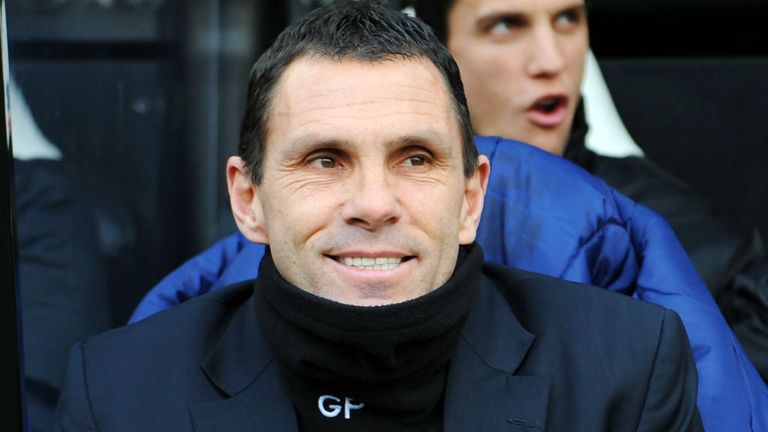 Gus Poyet will shuffle his Sunderland pack in FA Cup competition despite seeing the weather ruin his midweek plans.
The Black Cats were due to meet Manchester City with Premier League points on the line on Wednesday, but saw that contest postponed due to the inclement conditions in the North West.
Poyet had been hoping to give his strongest side a run out at the Etihad Stadium, in an effort to move back out of the relegation zone, before then mixing things up in the cup.
He insists he will stick with that approach even though many of his first team stars will now go a fortnight between outings - with Arsenal next up in the league on 22nd February.
Poyet told the Sunderland Echo: "I was looking forward to giving a few players opportunities and that will not change.
"We have a few players who need to play and deserve to play but, for different reasons, they haven't been able to.
"I'm talking about players like (Emmanuele) Giaccherini and (Ignacio) Scocco. They both need minutes, so we're going to use that game for this.
"But it will all be first team players, we will not be taking the game lightly. I hope that we win it so we don't have to play a replay."
While he would have preferred to have been in action on Wednesday, Poyet has no complaints about the decision to pull the City game less than an hour before kick-off.
He added: "We came across on Tuesday and prepared as normal. We had a meeting yesterday morning and set off for the game as usual.
"Yes, it was very difficult to get to the ground. A journey that would normally take about 25 minutes took more than 40.
"It's true that we saw a few incidents outside, there were a few panels coming down towards our bus.
"Of course we were ready to play and we wanted to play, but we have nothing to complain about.
"You don't know what is going to happen, but we need to be honest. It was a strong decision by the police and we have to agree with that.