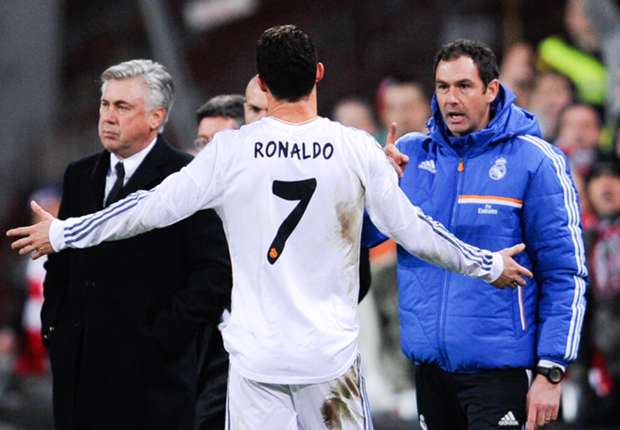 Carlo Ancelotti has included Cristiano Ronaldo in Real Madrid's squad to face Elche on Saturday despite the Portuguese currently serving a three-match ban.
Ronaldo was handed the suspension after an altercation with Athletic Bilbao's Carlos Gurpegui and Ancelotti has repeatedly insisted that the 29-year-old's punishment was unfair.
Madrid appealed the decision to the Spanish FA's appeal committee but it was rejected, forcing them to take the issue to the Spanish Sports Disciplinary committee where los Blancos are now currently waiting on a verdict, which Ancelotti hopes will be sorted before the match against Elche.
"We have to wait for the committee's decision regarding Cristiano. I hope he can play," Ancelotti told reporters.
"I don't think it's logical to wait this much for the committee's decision. I hope the committee makes a decision before my meeting with the team.
"I think it's incredible that Ronaldo gets suspended for three games for what he did against Bilbao. He will be called up and I believe he is going to play.
"I hope the committee will not meet after Elche's game because it will be very late."
Ronaldo has already missed the games against Getafe and Villarreal but Madrid are still in contention at the top of La Liga level with Barcelona and Atletico Madrid on 60 points.
Bet365
SIGN UP WITH BET365 FOR A FREE BET UP TO £20