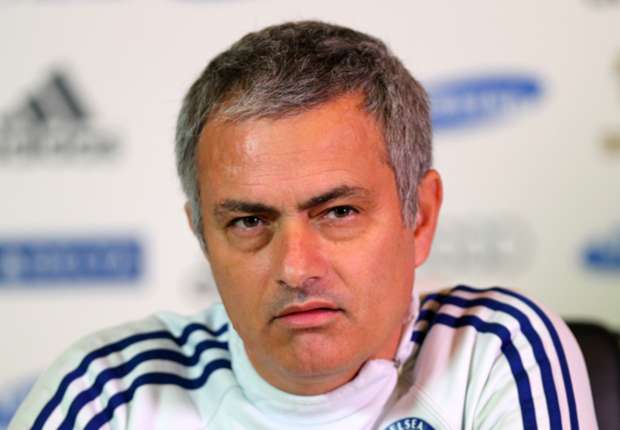 The Chelsea boss refused to comment on his conflict with the Frenchman, the Manchester United star's new contract and a host of other issues in a bizarre press conference
Jose Mourinho refused to comment on his row with Arsene Wenger, Wayne Rooney's new contract at Manchester United and a host of other issues in a bizarre pre-match press conference.
Tensions between Mourinho and Wenger flared again a week ago when the Chelsea boss labelled his Arsenal rival a "specialist in failure" for not winning a trophy since 2005.
Perhaps upset by the reaction to his words, the Portuguese limited himself to saying as little as possible when questioned by reporters ahead of his side's Premier League clash with Everton.
When asked whether he had a response to Wenger labelling his comments "embarrassing", Mourinho replied: "No."
When asked what he made of the problems experienced by Arsenal and Manchester City in the Champions League, he responded: "My Champions League starts on Wednesday [against Galatasaray]."
When asked whether he was disappointed that Rooney had elected to sign a new long-term contract with United, he replied: "I don't react. We did show an interest in the past. It doesn't bother me at all."
Mourinho could not even be prompted to speak at any real length about Romelu Lukaku, on loan from Chelsea at Everton this season.
"I don't speak about Romelu Lukaku until the end of the season," he insisted. "Until then he is an Everton player. He is our player but I prefer to see him as an Everton player for now."
Yet despite his apparent unwillingness to comment on any issue, the Chelsea boss insisted he was not unhappy and had not taken a vow of silence.