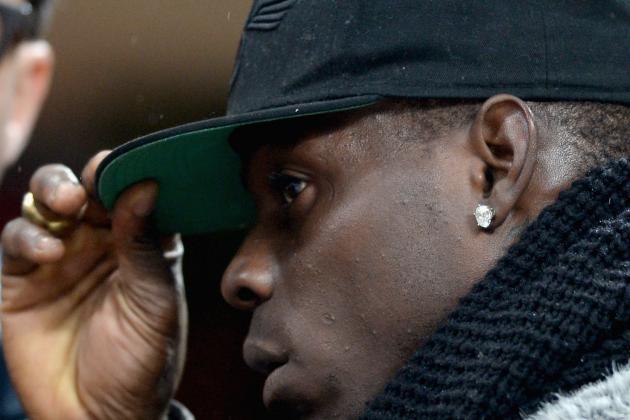 Arsenal's need for a new striker is well known. Arsene Wenger couldn't find the frontman he craves in January but is expected to resume his search this summer. According to reports on the Continent, the man to increase Arsenal's firepower could be the fiery Italian striker Mario Balotelli.
The story gathered momentum with a report in Italian daily Tuttosport. Subsequently, The Metro newspaper fleshed out the initial claims. They suggested that the club's kit manufacturer, Puma, will have a role in any deal:
Arsenal's brand new kit sponsors will reportedly help the club fund a big money deal to sign Mario Balotelli at the end of the season.
The Gunners, who announced a partnership with sportswear giants Puma last month, are said to be keen on signing AC Milan striker Balotelli in the summer.
According to reports in Italy, the company wants to help Arsenal finance a deal to bring the former Manchester City striker to the Emirates Stadium.
Balotelli is also represented by Puma, and the theory goes that it would be beneficial for the sportswear brand to unite two major assets in such a way.
That may be so. However, Arsene Wenger is unlikely to allow such commercial interests to dictate his transfer policy.
Wenger is hugely protective of his autonomy over football matters at Arsenal. Puma's interests will mean next to nothing to him. The whole purpose of the new kit deal is to help grant him the independence he craves. He won't be dictated to by a sponsor.
Nevertheless, Balotelli does undoubtedly have some attractive attributes. Arsenal need someone who is capable of alternating with Olivier Giroud in the lone-striker role. That's a position Balotelli has filled convincingly for both AC Milan and the Italian national team.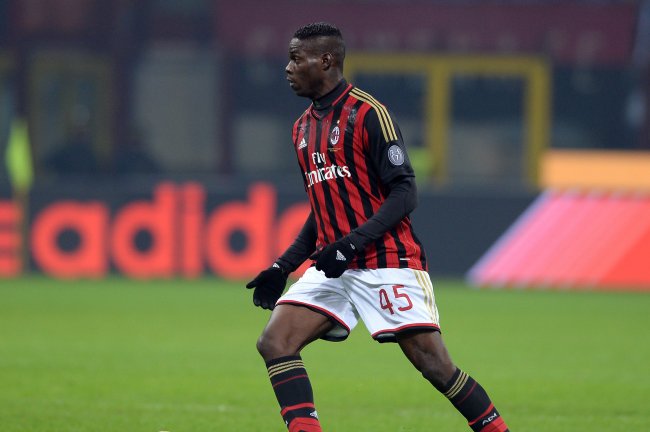 He's certainly enormously gifted. Anyone who has seen Balotelli in action is instantly struck by his awesome combination of strength and skill. Few strikers offer such an enthralling combination of physical power and technical excellence.
Wenger has a superb track record of converting raw talent into prolific goalscorers. The likes of Thierry Henry, Robin van Persie and Emmanuel Adebayor have all flourished under Wenger's tutelage.
However, despite Balotelli's obvious allure, Wenger is bound to have reservations: Balotelli is as renowned for his explosive character as his devastating finishing.
Wenger is well known for undertaking rigorous background checks on potential signings. In Balotelli's case, that depth of research won't be necessary: His various misdemeanors have been hugely publicised. Managers fall for his talent but ultimately lose patience with his personality.
Balotelli has already been bombed out of two major clubs. Despite his talent, both Inter Milan and Manchester City were relatively happy to see him go. There is a pervading sense that he is dangerous not only in the penalty area but also the dressing room.
Arsene's success this season has been based upon his building a superb team spirit. Each goal is greeted with huddled celebrations and a genuine sense of camaraderie. Wenger must surely fear that Balotelli's volatile character would threaten that togetherness.
Unless Balotelli is prepared to reform and grow up, a move to Arsenal looks all but impossible.