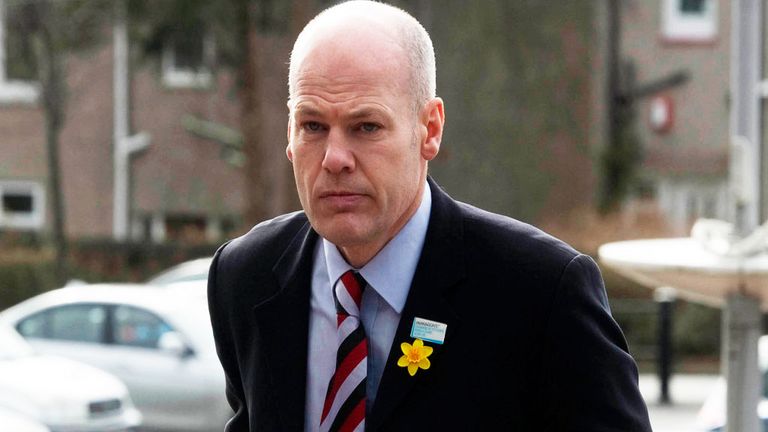 East Stirlingshire chairman Tony Ford has warned his players could walk off the park if there is any repetition of the racist incident which marred his side's game at Peterhead last week.
Teenage defender Jordan Tapping suffered the abuse at Balmoor Stadium before being substituted and leaving the pitch in tears 20 minutes from the end of Peterhead's 4-0 victory.
A 19-year-old was fined and banned from attending football matches for a year after admitting 'shouting a racially offensive comment' and now Ford is threatening direct action should it happen again.
Speaking to Sky Sports News he said: "I'm worried this instance isn't isolated at all. We have had problems in the past and other clubs have had the same around the UK. It's something in society that isn't required and isn't needed.
"I felt a bit sorry for the referee. They are given clear instructions of what they can and can't do and, to be fair to him, he was in a situation where he didn't know what sort of action to take.
"Things have happened since then. Obviously we have been in discussions and we have had an investigation ourselves and there is a move to change this.
"But if this happens again we turn round to the players and say 'if you're unhappy on the park talk to the manager on the touchline and come off the park'. Simple as that.
"If it goes on we will just refuse to play. Why should you accept racism on the field of play? I often wonder to myself why it is a problem in football. It has to stop and it has to stop right now.
"You have to make a positive stand. I appreciate that the referee will be the man in charge but at the end of the day you have to protect your players, your youth players and the reputation of your club."