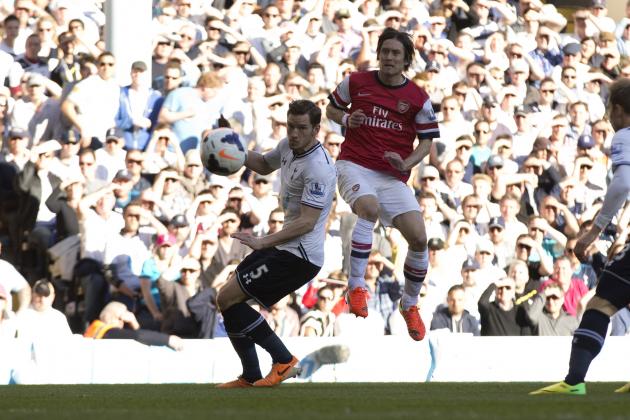 There is a sure-fire way to win the hearts of Arsenal fans: score against Tottenham. With his repeated derby heroics, Tomas Rosicky is becoming part of Gunners folklore.
His goal against Tottenham at White Hart Lane will live long in the memory. Every derby goal is important. However, this strike was something else.
After bursting in to the Spurs half, Rosicky attempted to play in Alex Oxlade-Chamberlain. The England international couldn't take the ball in his stride, so instead flicked it back towards Rosicky. Without a moment's hesitation, the Czech midfielder unleashed a searing strike into the far top corner.
It had swerve. It had dip. It had the Arsenal fans on their feet, and the Tottenham players on their knees. It was a truly special goal.