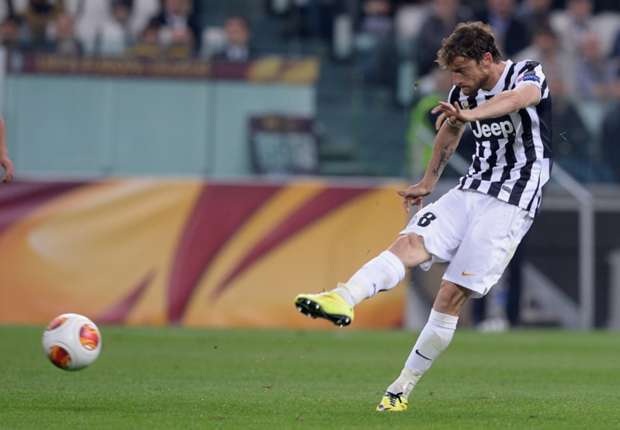 The midfielder is confident the Serie A champions can continue to dominate domestically for several more years
Claudio Marchisio believes Juventus' dominance of Serie A is by no means nearing its conclusion and has set his sights on winning more silverware in the years to come.
Antonio Conte's men were crowned Italian champions for the third year in succession this season, but teams such as Roma and Napoli are desperate to close the gap with their rivals and end Juve's hegemony.
Nevertheless, Marchisio is confident that the Old Lady can continue to dominate Serie A for the foreseeable future.
"Juventus' cycle is not over. The last game of the season said it all. It was not just about reaching 100 points for us, but also about not conceding a goal to cap another strong year defensively," Marchisio told Tuttosport.
"This just goes to show that we still want to grow and improve and you cannot speak about the end of a cycle in these circumstances.
"Some people are already speaking about how next season will be difficult for us, but each season has been hard.
"At the beginning of the season, it did not look like it was going to be this easy, but in the end everybody had to admit that Juventus were the strongest. It's only normal that we won Serie A and we will try and repeat it once more next term."
Marchisio scored four goals in 29 Serie A appearances in 2013-14.