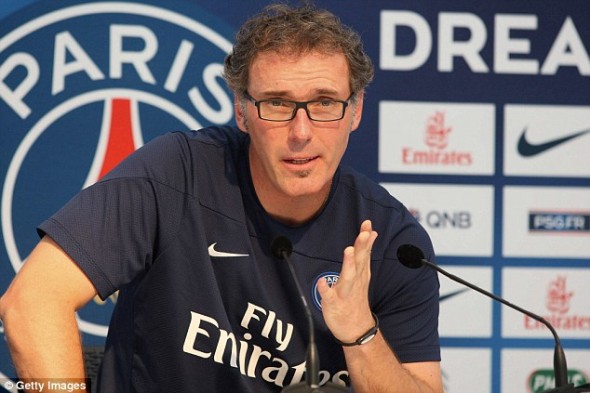 It's a position borne out of domestic dominance in Ligue 1 and in the Coupe de France, their monstrous attacking power on display in the UCL Group Stages and their commanding 4-0 victory at the BayArena on Tuesday night.
With Zlatan Ibrahimovic stepping up, a reinforced, talented midfield and the world's best centre-back in Thiago Silva present, what's not to love?
Concerns over the strength of competition in France's league are age-old; What can we truly learn when PSG regularly dish out beatings to Valenciennes, Sochaux and Nantes? They average a whopping 64.9 percent possession in Ligue 1 and have scored 58 goals from just 25 matches.
The Champions League should be the true identifier, but even then les Parisiens drew an extremely favourable group of Benfica, Anderlecht and Olympiakos. They managed a further 16 goals in the Group Stages, with Zlatan grabbing exactly half of those.
It leaves us asking how strong they are, and how legitimate their challenge in Europe is, without any tangible evidence to help answer the question.
There's no doubt their defence is solid, with Silva leading a line accommodating once-in-a-lifetime talent Marquinhos, the underrated Maxwell and the developing Gregory van der Wiel.
No concerns exist in midfield either, with Thiago Motta in the form of his life as an anchor, Blaise Matuidi looking close to elite and Marco Verratti and Yohan Cabaye fighting for the third spot.
The 4-3-3 Laurent Blanc has produced is possession-heavy and a little dull at times, but it's a modern formation that translates extremely well to the European stage—no Juventus-esque concerns exist for the capital outfit.
Ironically, it's their star-studded attacking trio—you know, the one that scored all those goals—that falls under the most scrutiny, and the reason why is primarily the Edinson Cavani-Lucas Moura-Ezequiel Lavezzi tussle.