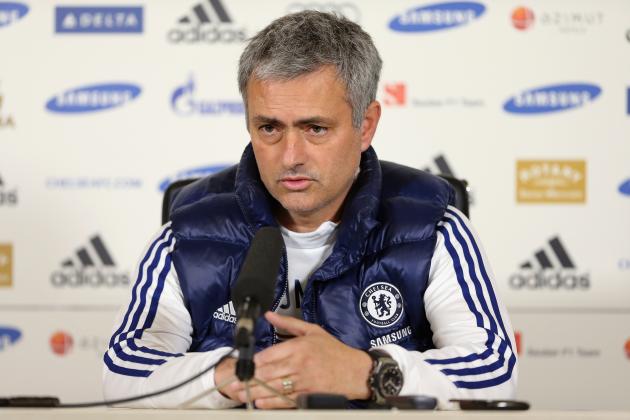 Jose Mourinho has suggested he isn't going to make a summer move for Mario Balotelli, hinting that AC Milan wouldn't be prepared to sell one of their most important Italian players.
The Chelsea boss, who is set to provide exclusive coverage of the FIFA World Cup as an ambassador for Yahoo, believes the only way he and Balotelli will reunite is if he heads to the San Siro or takes the Italian national job, per John Drayton of the Daily Mail:
In football you never know the future but I think at this moment he is with a big club, Milan. I suppose that they want to keep the best players and they want to keep the best Italian players.
He was already in English football, for sure I am not going to be his manager at Milan or at the Italian national team so I don't think there is any situation in the future but he's a good guy, he's a good kid.
Chelsea were linked with a move for Balotelli throughout January, a rumour fuelled by the player's confirmation that he would like to work with the former Inter Milan boss once more, reported by The Mirror and via ESPN: Of course I would like to play under Jose again. In my first days at Inter we had some problems, but then it turned into a mutual respect, and now we have a real friendship. It is never boring playing under Jose. When you are in Mourinho's team it is a family and he coaches on the principal that if all is well with the family it doesn't matter what is going on outside the team.
Despite saying the duo had their "ups and downs," Mourinho aided the development of the young forward, helping him on his way to a mega-money transfer to Manchester City. Balotelli's career is yet to yield a more successful stint than his two seasons with Mourinho, analysis underlined by the Rossoneri's 11th place standing in the Italian top flight.
Balotelli has posted largely positive numbers throughout the campaign, scoring 12 goals across 25 appearances in Serie A and the Champions League, per WhoScored.com. His explosive temper has also produced 10 yellow cards, including a red in the December loss to Napoli, suggesting the bad-boy image of old still festers.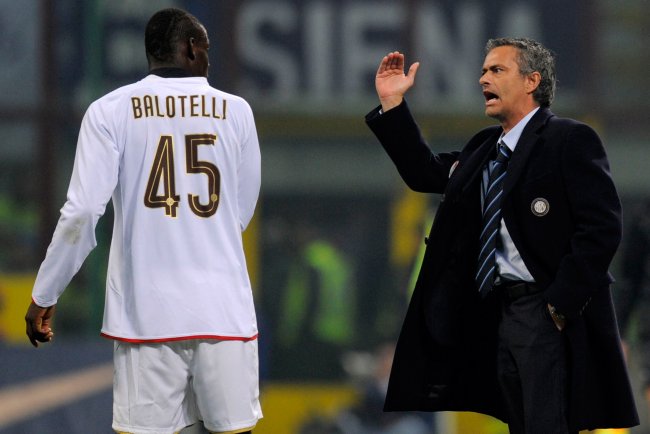 Famous for setting off fireworks in his own bathroom while at City, Balotelli represents both a match-winner and liability for whoever he represents. His off-the-field behaviour continued to drum up headlines while at the Etihad—including a moment which saw him throw darts at a youth-team player—but there's no denying the striker's talent, which appears to extend its way to table tennis: