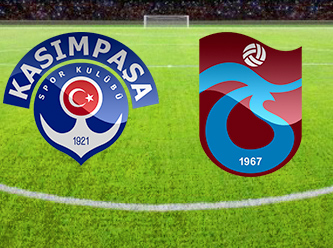 Turkish Super Liga -- Match Time:3/22/2014 02:00 Saturday
Latest Meetings:
28-10-13 19:00 Kasimpasa 3 - 2 Trabzonspor Superlig Tyrkiet
Goalscoring Stats between: Trabzonspor and Kasimpasa
In the last 21 home games, have Trabzonspor on average scored 1.9 goals.
While they have on average let in 1.24 goals on their home field.
In Kasimpasa latest 16 away games, have they scored an average of 1.13 goals. While they have let in 1.06 goals on average.
Trabzonspor home form
27-02-14 Trabzonspor 0 - 2 Juventus Europa League Slutspil International
23-02-14 Trabzonspor 2 - 1 Kayserispor Superlig Tyrkiet
09-02-14 Trabzonspor 2 - 4 Akhisar Belediyespor Superlig Tyrkiet
25-01-14 Trabzonspor 1 - 1 Besiktas Superlig Tyrkiet
11-01-14 Trabzonspor 5 - 4 Ajax Træningskampe International
Trabzonspor overall form
16-03-14 Sivasspor 0 - 4 Trabzonspor Superlig Tyrkiet
02-03-14 Konyaspor 0 - 0 Trabzonspor Superlig Tyrkiet
27-02-14 Trabzonspor 0 - 2 Juventus Europa League Slutspil International
23-02-14 Trabzonspor 2 - 1 Kayserispor Superlig Tyrkiet
20-02-14 Juventus 2 - 0 Trabzonspor Europa League Slutspil International
Kasimpasa away form
08-03-14 Elazigspor 0 - 0 Kasimpasa Superlig Tyrkiet
01-03-14 Eskisehirspor 0 - 0 Kasimpasa Superlig Tyrkiet
16-02-14 Fenerbahce 2 - 1 Kasimpasa Superlig Tyrkiet
01-02-14 Kayserispor 0 - 0 Kasimpasa Superlig Tyrkiet
19-01-14 Hoffenheim 4 - 1 Kasimpasa Træningskampe International
Kasimpasa overall form
15-03-14 Kasimpasa 1 - 2 Genclerbirligi Superlig Tyrkiet
08-03-14 Elazigspor 0 - 0 Kasimpasa Superlig Tyrkiet
01-03-14 Eskisehirspor 0 - 0 Kasimpasa Superlig Tyrkiet
23-02-14 Kasimpasa 6 - 2 Sivasspor Superlig Tyrkiet
16-02-14 Fenerbahce 2 - 1 Kasimpasa Superlig Tyrkiet