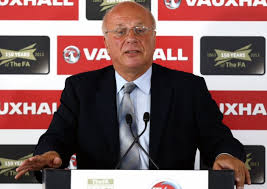 March 11 - English football authorities are considering a blanket ban for all players and officials - including club, league and federation officials in the football business - on betting on matches after yet another Premier League player admitted breaking current rules.
Newcastle United's Dan Gosling, who has just returned to the club after a loan spell, has admitted a Football Association misconduct charge and Football Association chairman Greg Dyke told the BBC: "No final decision has been made, but it [a complete ban] is one of the things that's being discussed."
"The FA is looking again at the whole of betting and who should be allowed to bet on football in the football industry. In the next few weeks, we'll come out with a policy."
Currently the rules state that a player "shall not bet, either directly or indirectly" on matches involving themselves or their team as well as the competition they play in or have played in.
In addition, players are prohibited from betting in "any other matter concerning or related to any club participating in any league competition that the participant is participating in or has participated in during that season".
The FA has said Gosling's charge relates to "multiple breaches" and that the 24-year-old midfielder has requested a personal hearing to answer his case.
England winger Andros Townsend of Tottenham Hotspur and Stoke striker Cameron Jerome, who is currently on loan at Crystal Palace, both received fines last year for breaking the regulations. However, reports said neither player was charged over bets relating to games in which they or their clubs were involved.
Managers and club officials have also sporadically fallen foul of the rules and Dyke added: "Perhaps the answer is to ban all betting on football for anyone who's involved in football. We've got to take it more seriously and do a bigger education programme among players and the rest of the staff in football.
"I don't think anyone knows how bad it is, because unless we find it or someone else finds it and it is brought to our attention, we don't know."